The Flute and Tankard Cardiff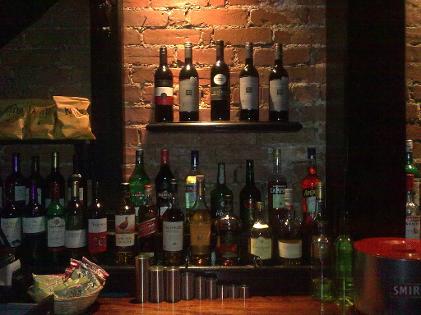 WELCOME TO THE FLUTE AND TANKARD
A pub where friends, old and new, come together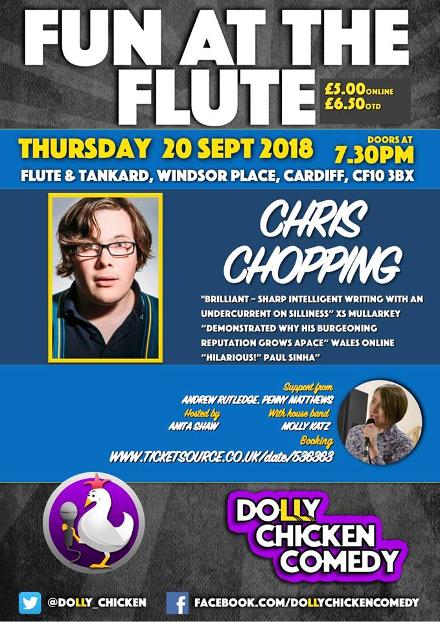 Dolly Chicken Comedy presents
Fun at the Flute
with Chris Chopping
Support from
Andrew Rutledge and Penny Matthews
hosted by the fabulous Anita Shaw
TICKETS AVAILABLE NOW FROM
FORTHCOMING JAZZ NIGHTS in the upstairs bar
The Flute and Tankards Jazz Season Returns this Month!
12th September Joe Northwoods John Coltrane Project
Joe Northwood tenor & soprano saxophones, Aeddan Williams double bass, Paolo Adamo drums
John Coltrane was one of the finest musicians ever to live. Joe Northwood pays tribute to the greatest influence on his playing. Look forward to hearing many famous Coltrane standards and a few lesser-known gems.

18th September Ayo Vincent Trio
Ayo (piano), Aeddan Williams (d/bass), and Matt Griffiths (drums).
The trio is inspired by classic piano trios of Oscar Peterson and Red Garland. They play arrangements of these original recordings and also new compositions from it's members.
19th September Aliais
Dan Messore guitars & composition, Dan Moore hammond organ and synths, Matt Brown drums and percussion

Born of a love of both surfing and improvisation. Inspired by the great surf movie soundtracks across the eras. From groovy 60s' organ to synth drenched audio adventures. Alaias' all original material will conjure the waves in your mind and evoke the free spirit in you. With elements of post-rock, punk-jazz, ambient, psyche and electronic music. Music from the realm of experimentation that belongs to the sea.
26th September Babelfish Duo
Brigitte (voice) Barry Green (piano), come to The Flute & Tankard in the middle of their Babelfish Tour to bring us joy. Playing Babelfish material and a few specials for you.
2nd October Adrift by Sam Leake
The band perform a mixture of Leak's Composition and some lesser played compositions from their favourite musicians.
3rd October Alex Woods Quartet
Alex Woods (sax), Billy Test (piano) Marty Kenney (bass) and guest Drummer. Brings his music to Jazz @ The Flute & Tankard,