TUESDAY 4th FEBRUARY 9 PM
MATHEUS PRADO SEPTET
Matheus Prado Septet at Flute and Tankard.
After an intense Spanish Tour, the septet is back in the UK, and this time playing in a very special venue in Cardiff.
The band will be presenting the album, Childhood, along with some new compositions.
This will be an unique night driven by the energetic African-Brazilian rhythms.
https://mpradomota.com/projects/septet/
Price: £7, students £5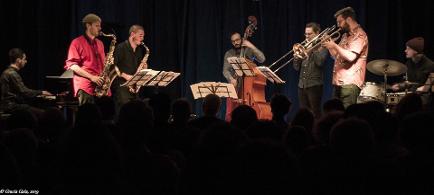 WEDNESDAY 5th FEBRUARY 9PM
DAVE JONES QUARTET
Featuring music from their new album "Is That The Time" (prior to their album launch at Pizza Express), Dave (piano), Andy Haugue (drums), Ben Waghorn (sax) and Ashley John Long (double bass)
www.facebook.com/davejonesquartet
£7 / £5 concessions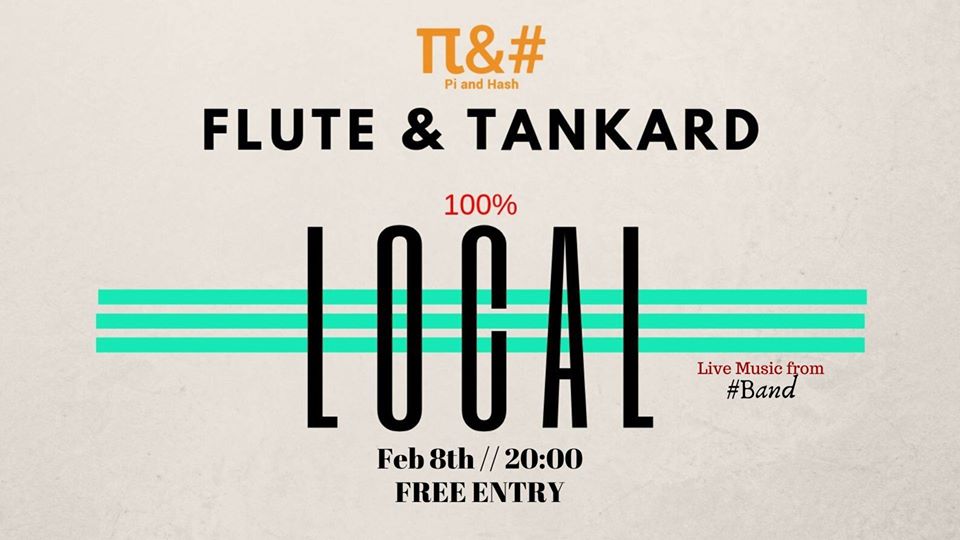 SATURDAY 8th FEBRUARY
8PM
We couldn't find an evening in Cardiff where you could go and listen to 100% local music so we started one...

A night of both live music from local musicians alongside playlists made up of the newest Ep's & Albums from your favourite Cardiff acts.
free entry

Tuesday 11th FEBRUARY 9PM
RWCMD SHOWCASESet 1. Linear Explorations
Set 2. Emma Davidson Sextet
Set 1. Linear Explorations - Paul Helliwell (alto sax) Joshua Lascar (guitar) Owain Hughes (piano) Matheus Prado (bass) and James Edmund (drums). Paul brinds a different lineup. His musical influences show in the fluidity of the melodies to make this music exciting and unusual and something musically different for your ears.
Set 2. Emma Davidson Sextet - Emma (Vocals) Josh Heaton (t/sax) John Close (guitar) Michael Blanchfield (piano) Clem Saynor (bass) and Ryan Thrupp (drums). This newly formed sextet will be exploring the partnership between voice and instrument. They will be performing intimate pieces from Monk to vocalist Ceile McLorin Salvant and include original compositions.
£7 / £5

WEDNESDAY 12th FEBRUARY 9PM
BANSHEE THERAPY SESSION

Last one until April. This session they will be leading their crash-test-dummy-style jam. Fresh after the EP recording over the weekend. Through the medium of Free Jazz, improvised music and groove, this is a chance to express yourself, to let go of your musical inhibitions and release some tension. Open to all musicians, all instruments, all genres, it's a place to try new things, meet new people and explore your instruments
£7 / £5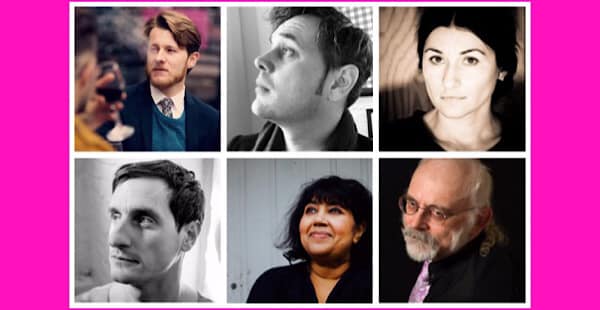 SATURDAY 15TH FEBRUARY 7.30
CRASH #2 POETRY
Join us for the second night of CRASH - Cardiff's brand new poetry night with a passion for the weird, funny, imaginative, dark, experimental and dreamy.
A fantastic lineup of poets awaits - Luke Kennard, Jess Mookherjee, Thomas Stewart, Peter Daniels, David Turner and Maria Stadnicka.
There will also be open mic slots.
The event is FREE!
Come, drink, bring friends, enjoy!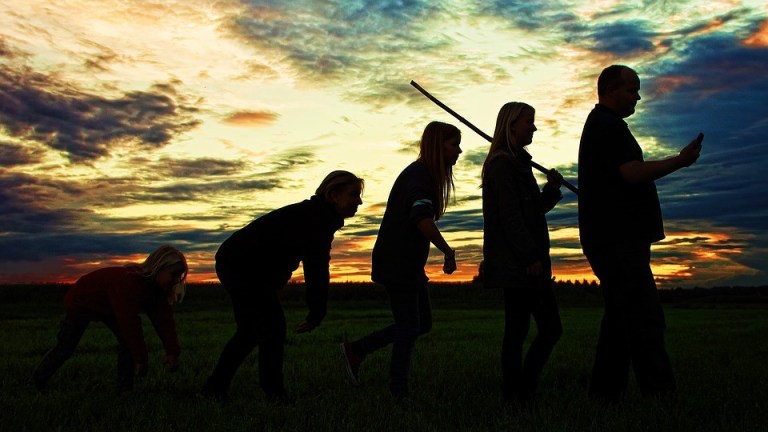 SUNDAY 16th FEBRUARY 7:00 pm
A Brief History of Life
16th Feb – 19:00-20:00 You can book tickets for this event on Eventbrite: https://www.eventbrite.co.uk/e/a-brief-history-of-life-tickets-89424269397 Where did we come from? Journey with us from the dawn of life to the modern day and see how all life connects, through an hour long engaging talk.
Adult only event, drinks afterwards for all those fancying it

TUESDAY 18th FEBRUARY
ZACH BRESKAL QUINTET
Zach Breskal (drums), Louise Balkwill (voice), Tim Quicke (trumpet),
Deschanel Gordon (piano) and Sam Ingvorsen (bass).Zach,a graduate of the Jazz course at the RWCMD and now a successful musician in London, brings his quintet to play at the Flute and Tankard
£7 / £5 student concessions

WEDNESDAY 19th FEBRUARY 9pm
Yuri Goloubev /Tommy Scott Duo
Yuri (bass) and Tommy Piano. Will perform original music from their recently recorded albums. The musicians will perform one long set and will be starting at 9.00pm
£7/£5 concessions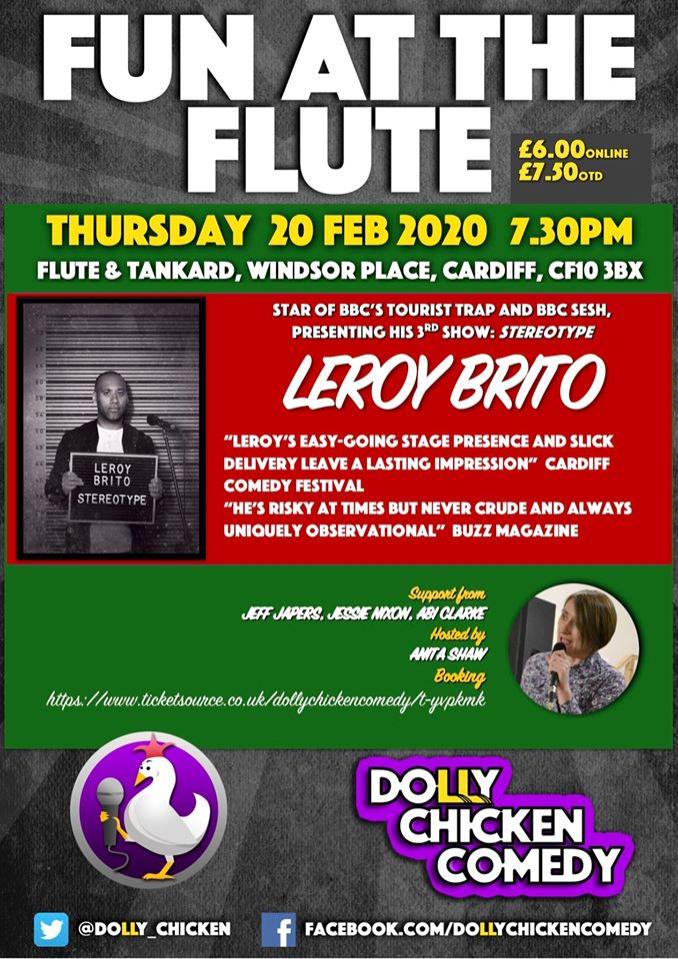 TUESDAY 25th FEBRUARY 9PM
HENRICK JENSEN's
'FOLLOWED BY THIRTEEN'
Henrick brings Rory Symmns (trumpet), Esben Tjalve (piano), Pete Ibbetson (drums and Henrik (D/bass).These musicians will be performing their amazing music. check it out on
www.henrik-jensen.com/henrick-jensen-s-followed-by-thirteen
£7 / £5 student concessions

WEDNESDAY 26th FEBRUARY 9PM
RWCMD SHOWCASE S

et 1. John Close/Josh Lascar Duo




Set 2. Timmy Boomer Trio
Set 1. John Close/Josh Lascar Duo - These two great guitarists will explore and perform music that will bring joy to your brains.
Set 2. Timmy Boomer Trio - A welcome back to Timmy and his band that are creating such good musical vibes.
£7 / £5 student concessions

TUESDAY 3rd MARCH 9PM
MERIDIAN
Jim Bashford (drums & composition), Drew Gress (bass), Liam Noble (piano) and John O'Gallagher (alto sax) Brings his magic and great lineup to Cardiff.
£7 / £5 concessions
WEDNESDAY 4th MARCH 9pm
Alex Lockheart Group
details to follow
£7 / £5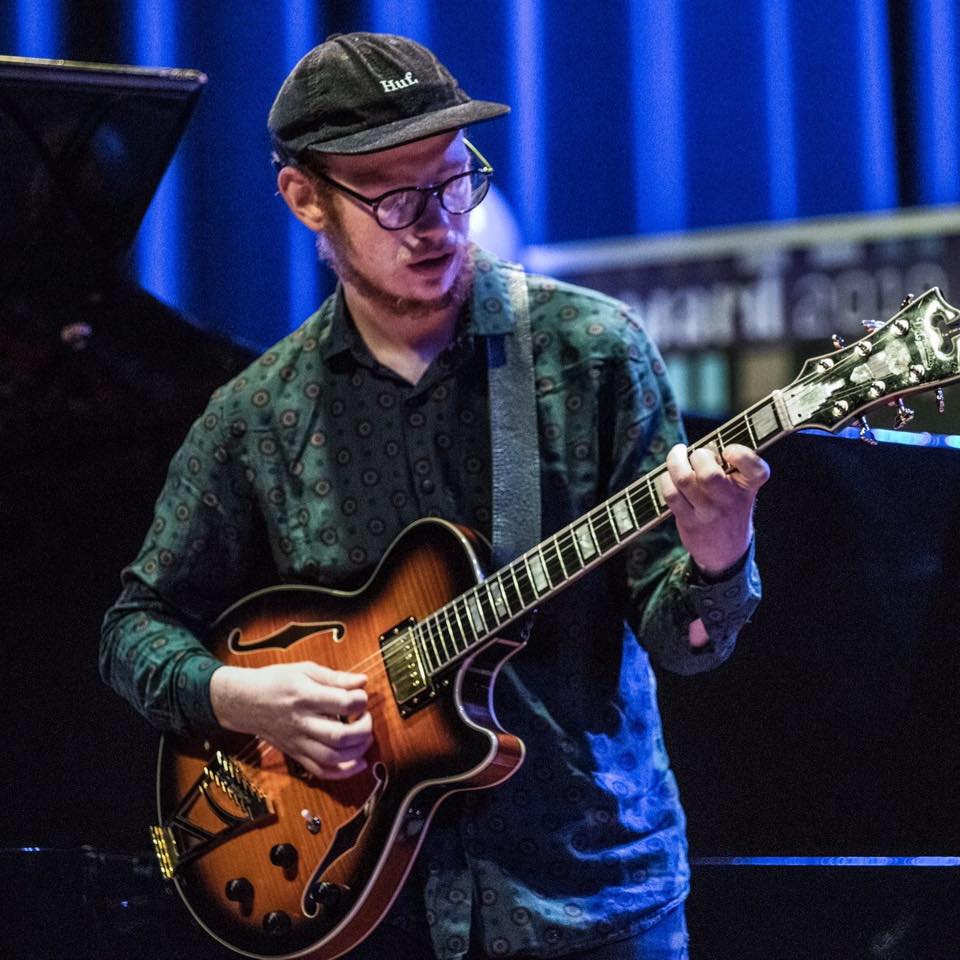 MONDAY 9th MARCH
Joel Harrison from New York City and his musical friends
Joel (guitar) Michael Janisch (bass) David Binney (sax) and Gerard Cleaver (drums), pop into the Flute and Tankard during their Tour. check out
joelharrison.com
£7 / £5 studentconcessions

TUESDAY 10th MARCH
RWCMD JAZZ SHOWCASE
Set 1. Pierce Joye's Electronics and Acoustic friends.
Set 2. Saida

WEDNESDAY 11th MARCH 9PM
POWER CUT
AClem Saynor brings this great collaboration of musicians to give you two sets of great music. Clem Saynor (bass guitar), Timmy Boomer (keyboards), Sam Robertson (tenor sax) and Ryan Thrupp (drums)
£7 / £5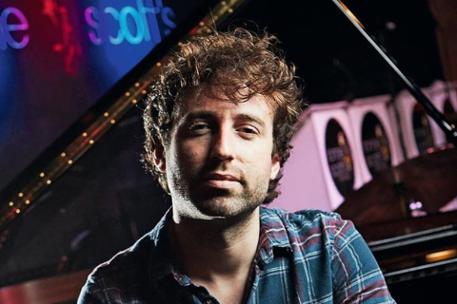 TUESDAY 17th MARCH
SAM LEAK TRIO - THE CRAFT OF SOUND TOUR
Sam Leak | Simon Read | Will Glaser

The Sam Leak Trio perform contemporary jazz with a gospel-tinged, and folk-inspired, freedom and abandon. Conjuring up the joy and emotion typified by Paul Bley and Keith Jarrett's 1960s trios, the ensemble maintains a sense of the tradition whilst performing music that is very much rooted in the UK Jazz movement of the moment. Drawing on Leak's background in music psychology the music will be interspersed with fascinating insights about music and how we perceive it.

Featuring SIMON READ on double bass, and WILL GLASER on drums, the band mainly perform Sam's original material, notably including the music from his recent album release "Adrift," recorded in duet with Lee Konitz/Ben Wendel pianist Dan Tepfer, and which Marcus O'Dair has called 'astonishing.' Described as "compelling" and "reaching far beyond the jazz loop" by the Guardian's John Fordham, 'Adrift' is a unique composition for two pianos that explores the range of colours and possibilities offered by the unconventional lineup. Sometimes densely complex, at others eerily sparse; the writing is engaging and melodic, conjuring up images of a snow-brushed New York in winter. The composition was originally written for 2014's Steinway festival, held at London's Pizza Express Jazz Club. The success of this performance led the pianists to record the album at the Yamaha Piano Rooms in Midtown New York in January 2016. In 2018 Sam's trio recorded, and filmed, their own take on the suite which can be viewed on YouTube here:

https://youtu.be/7W3Y7v9Ft48

"Multi-faceted and smart as a pin, this is poetic chamber jazz of a very high order" MOJO ★★★★

★★★★
All About Jazz

★★★★
Jazzwise Magazine

"the music is magical... constantly evolving and engaging..."
The New York City Jazz Record

"This is assured and sophisticated acoustic jazz with deep roots in the tradition, that knows exactly what it's trying to do - and succeeds"
Daniel Spicer, BBC Music Magazine

"The Royal Academy of Music's jazz programme has produced a remarkable crop of newcomers in recent times: notably the Mercury-nominated pianists Gwilym Simcock and Kit Downes. Now comes Sam Leak, an artist of comparable promise...Leak is a subtle storyteller who keeps the grooves and colours changing."
John Fordham, The Guardian

£7/£5concessions
WEDNESDAY 19TH MARCH 9 PM
Banshee Therapy collaboration with Raymond MacDonald
Raymond MacDonald is the Founder of the Glasgow Improvisers' Orchestra. He is a great sax player who has released over 60 cds and toured and broadcast worldwide. Robert Smith another fine Sax player and improviser and composer best known for his work with Wonderbrass and the Heavy Quartet + many other local bands. He has been a leader in the improvised Music in South Wales since 1987. The Regular Banshee Therapy session will be supporting them. A rare opportunity to learn and here these great players!.
£7 / £5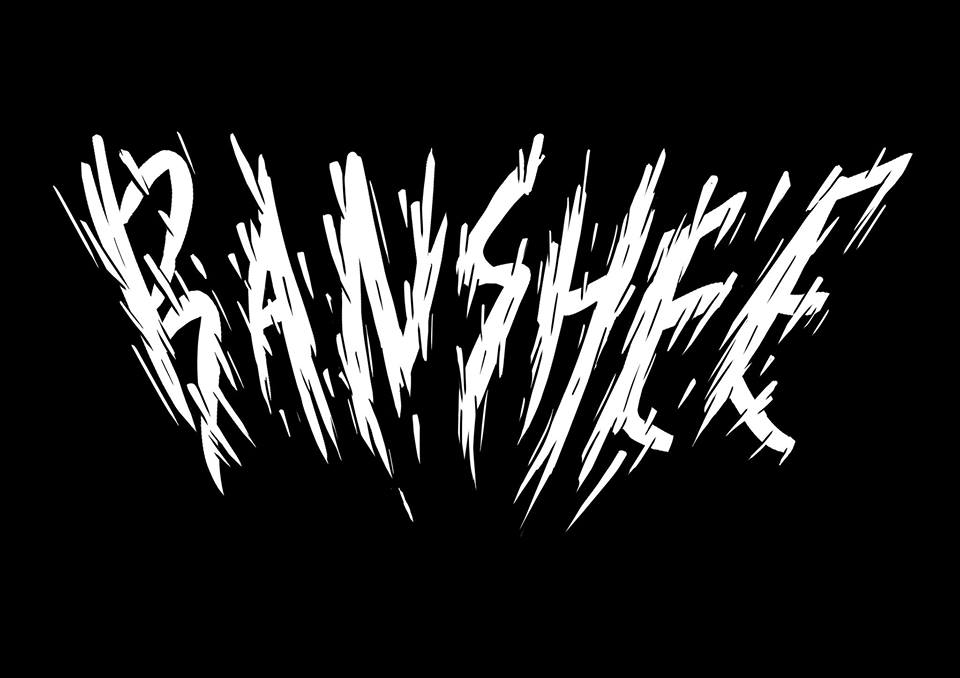 Tuesday 24th March 9 pm
RWCMD JAZZ SHOWCASE
1st Set - Ollie Wyatt and Friends
2nd Set - Whatthehelliwell
£7/£5 concessions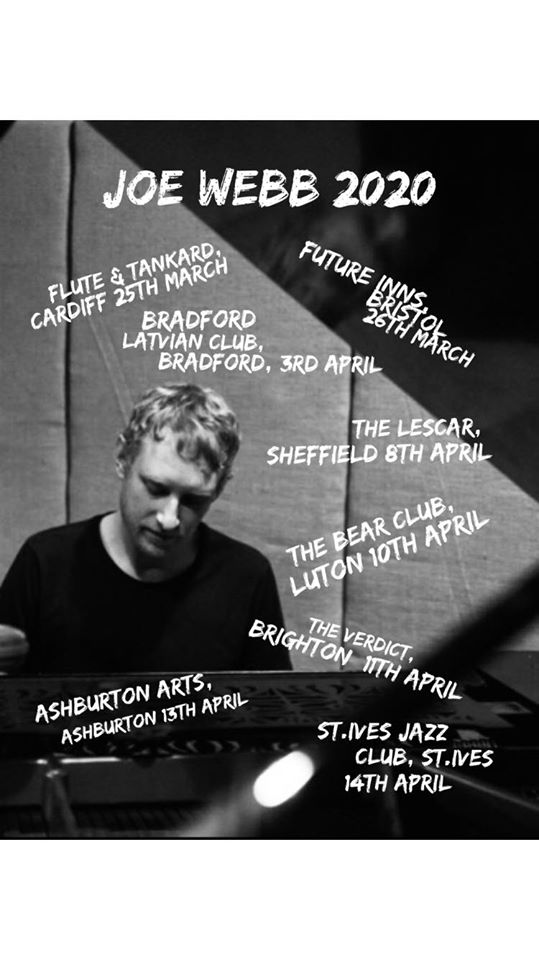 WEDNESDAY 25th MARCH 9 PM
JOE WEBB TRIO
Joe (piano), Tom Farmer (bass) and Shane Forbes (drums) This brilliant trio will be performing all new original music. Very excited to hear their new stuff.
£7/£5concessions