WELCOME TO THE EVENTS PAGE!!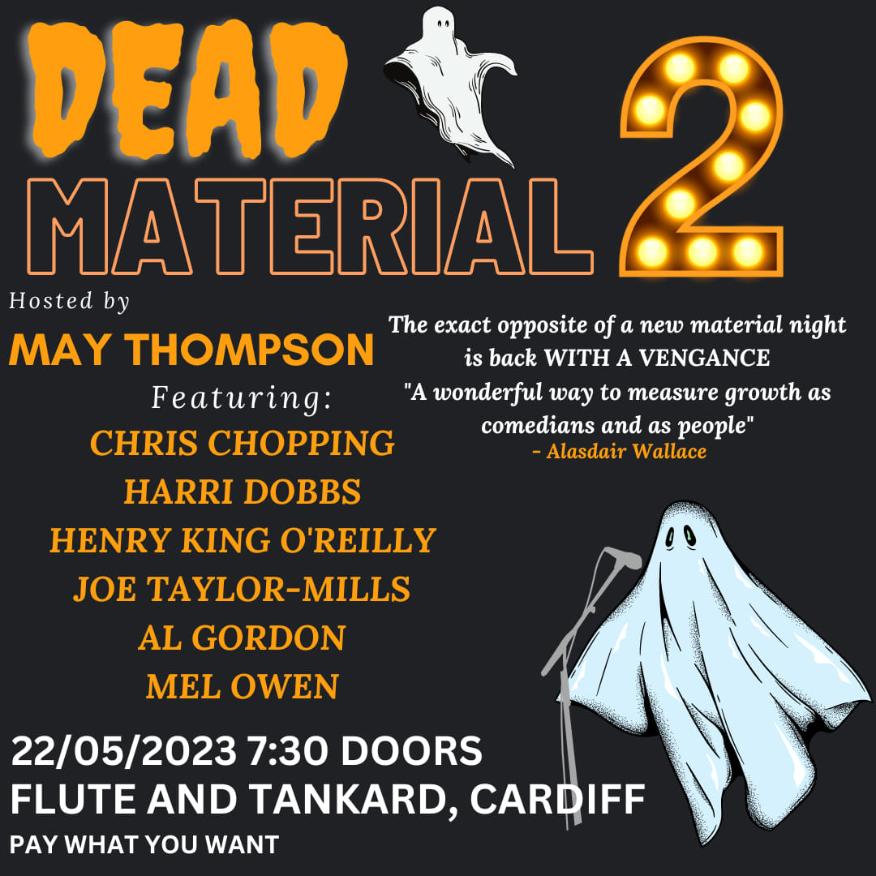 TUESDAY 23rd MAY
RWCMD SHOWCASE
SET 1 Mykola Davydenko Standards Trio
Mykola Davydenko - Guitar, Marcus Baber - Double Bass, Sam Green - Drums the newly formed trio will play a varied repertoire of standards with fresh ideas and arrangements that you definitely want to see!
SET 2 - SYLVIE NOBLE'S BAND
Sylvie returns with her set of arrangements and harmonies
ADMISSION £10 / STUDENTS £6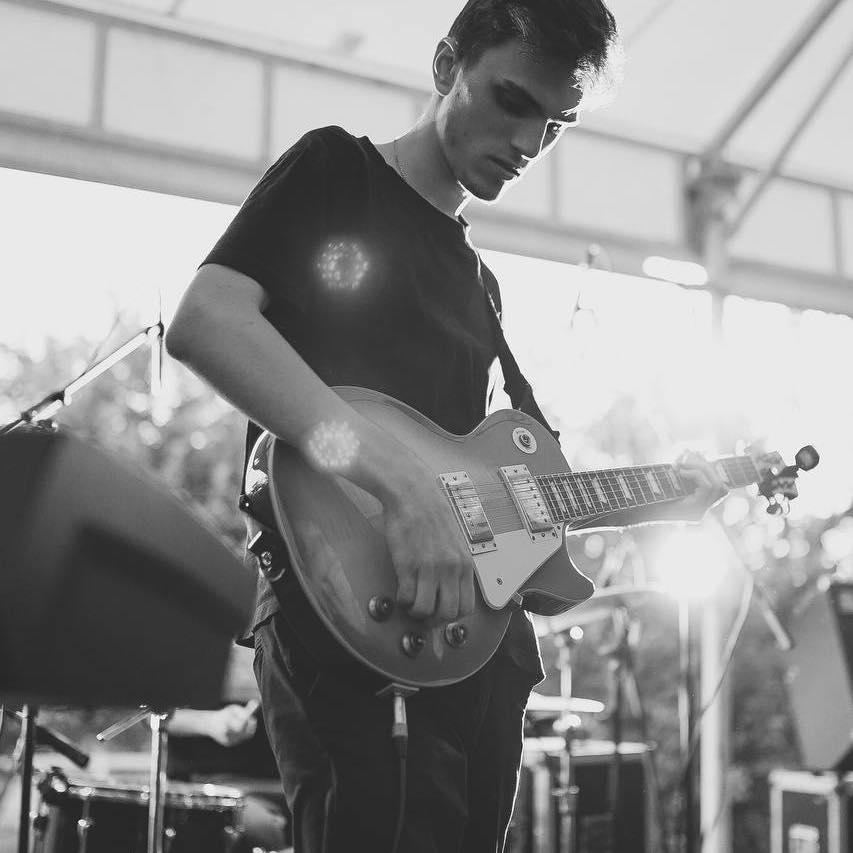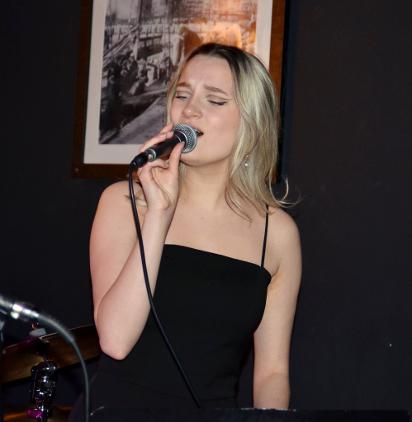 Wednesday 24th May
YOGA FINALS SESSION
Coren Sithers and friends have some musical fun!
ADMISSION £10 / STUDENTS £6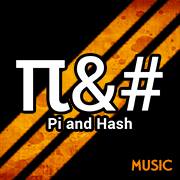 SUNDAY 28th MAY
PI AND HASH presents
SUNDAY
JAMS
free entry, bring your instruments and join this mellow Jam or just chill and listen
TUESDAY 30th MAY
FRASER SMITH QUARTET

Fraser on sax, Rob Barron piano, Simon Reed bass and Steve Brown on drums
ADMISSION £10 / STUDENTS £6

THURSDAY 1st JUNE
87th CAERDYDD GALICIAN SESSION
The Caerdydd Galician Sessions are a monthly gathering of Galician and non-Galician musicians to play the traditional music of this wonderful nation of the north-west of the Iberian peninsula. Musicians of all levels and lovers of folk and traditional music are welcomed and scores of most tunes are provided so that you can follow the tunes even if you don't know them in advance. Come and join us to play, sing, dance...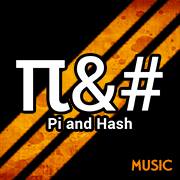 SUNDAY 4th JUNE
Pi and Hash presents
SUNDAY
JAMS
TUESDAY 6TH JUNE
RWCMD SHOWCASE
DETAILS TO FOLLOW

WEDNESDAY 7th JUNE
TOM OLLENDORFF TRIO
Tom Ollendorff brings his trio to the flute as part of their national tour
ADMISSION £10 / Students £6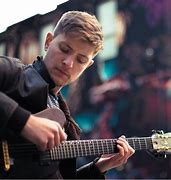 "Tom Ollendorff is one of the world's finest guitarists. His music is complex yet rooted in melody and feeling" (Gilad Hekselman)
A highly recommendable disc for those who care about the fate of jazz guitar (Musica Jazz)
​

"Traditional but very classy" (The Guardian)
"I really enjoy the playing and writing of young guitarist Tom Ollendorff, definitely one to watch and listen out for" ( Helen Mayhew, Jazz FM)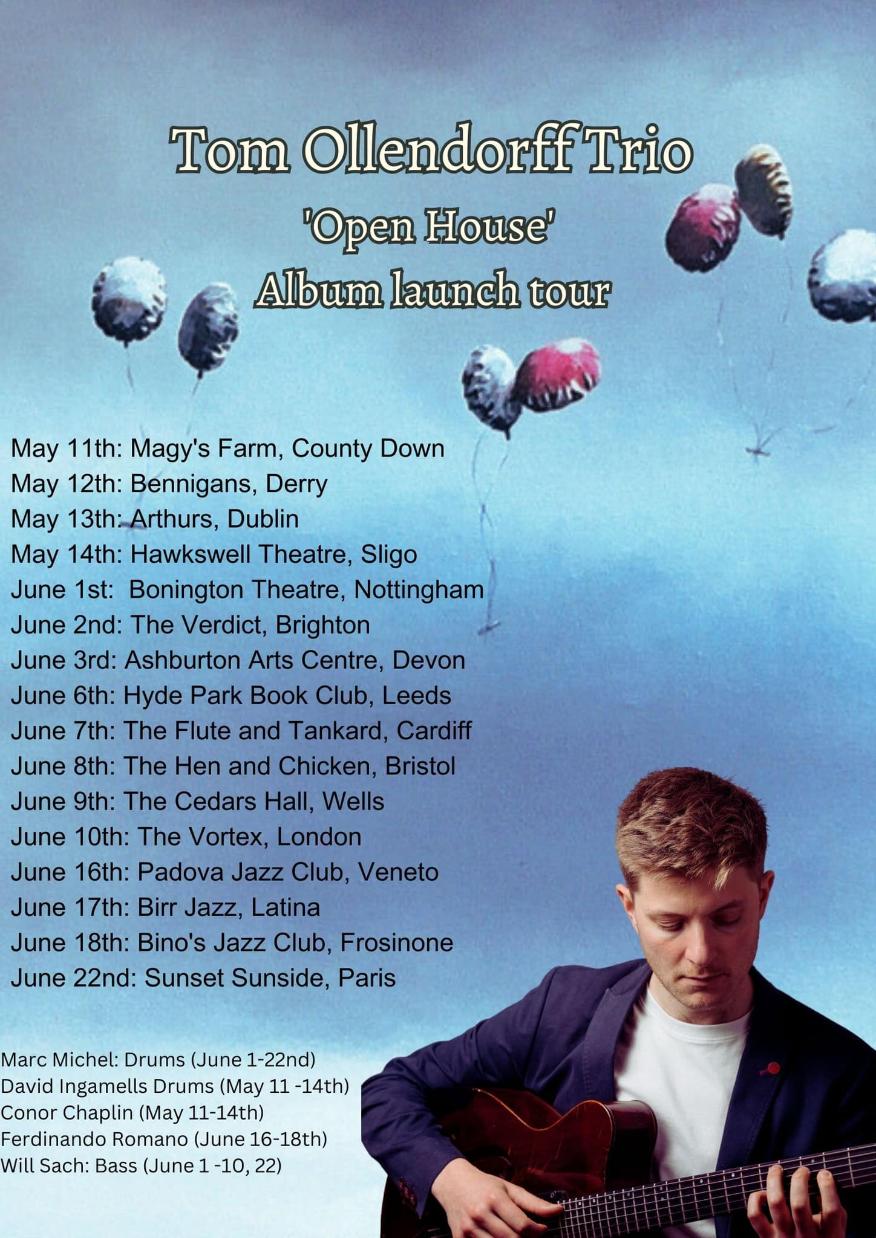 WEDNESDAY 14
th JUNE
Joe Northwood's jam session
Joe on sax with a class rhythm section then open to musicians from the floor
Admission £10 Students £6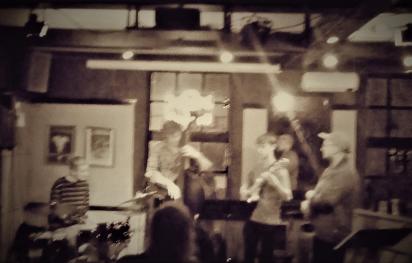 THURSDAY 15TH MAY
DOLLY CHICKEN COMEDY
PRESENTS FUN AT THE FLUTE
with STUART GOLDSMITH
We've got another fabulous night of comedy in June! Our brilliant headliner is Stuart Goldsmith! Stuart is 'truly a comedy masterclass... endlessly inventive' (List), and has appeared on As Yet Untitled (Dave) and Russell Howard's Stand Up Central (Comedy Central). Stuart will be supported by Jaleelah Galbraith, Chris Barnes, and more!
Tickets are £12 on the door or
£10 advance from the bar or
£10 plus booking fee online at ticketsource